Thank you for taking the time to view our early proposals for new council homes at Kidbrooke Park Road South, part of the Greenwich Builds programme to deliver 750 new council homes across the borough.
We are inviting you to give feedback on our plans, so please fill in this survey once you have read the overview.
There is an option within the survey to ask us questions, please opt in when asked to receive notifications so you are alerted when answers are posted.
Important note: at this stage, the decision on intention to build on this site is subject to the Council's governance procedures being progressed and approved.


Site location
The site is located to the north of Kidbrooke Station. It is bordered to the south by Post Office Lane and to the north by our recently approved Greenwich Builds development of 117 council homes, soon to be under construction.
Kidbrooke Station, which runs a regular train service to London Bridge, is approximately three minutes walking distance from the site.
The immediate context is predominantly residential, with suburban semi-detached houses to the north, multi-storey residential buildings to the south and school playing fields to the north of the site.
Our proposed design
Our early plans at this site are for:
Approximately 320 new council homes, from one-bedroom apartments to four-bedroom maisonettes, spread across five buildings between six and twelve storeys in height.
10% of the homes to be wheelchair accessible
A car-free development with parking for wheelchair users only
First class landscaping, new trees and extension of the green corridor.
Measures to increase biodiversity including a hedgerow and bat/bird boxes to increase biodiversity
High levels of sustainability with a new modern, highly efficient energy centre
You can see how the new buildings might look below (please note: the greyed out buildings are part of the already approved scheme soon to be built on the north side of the site.)
This is an aerial view, looking south-east: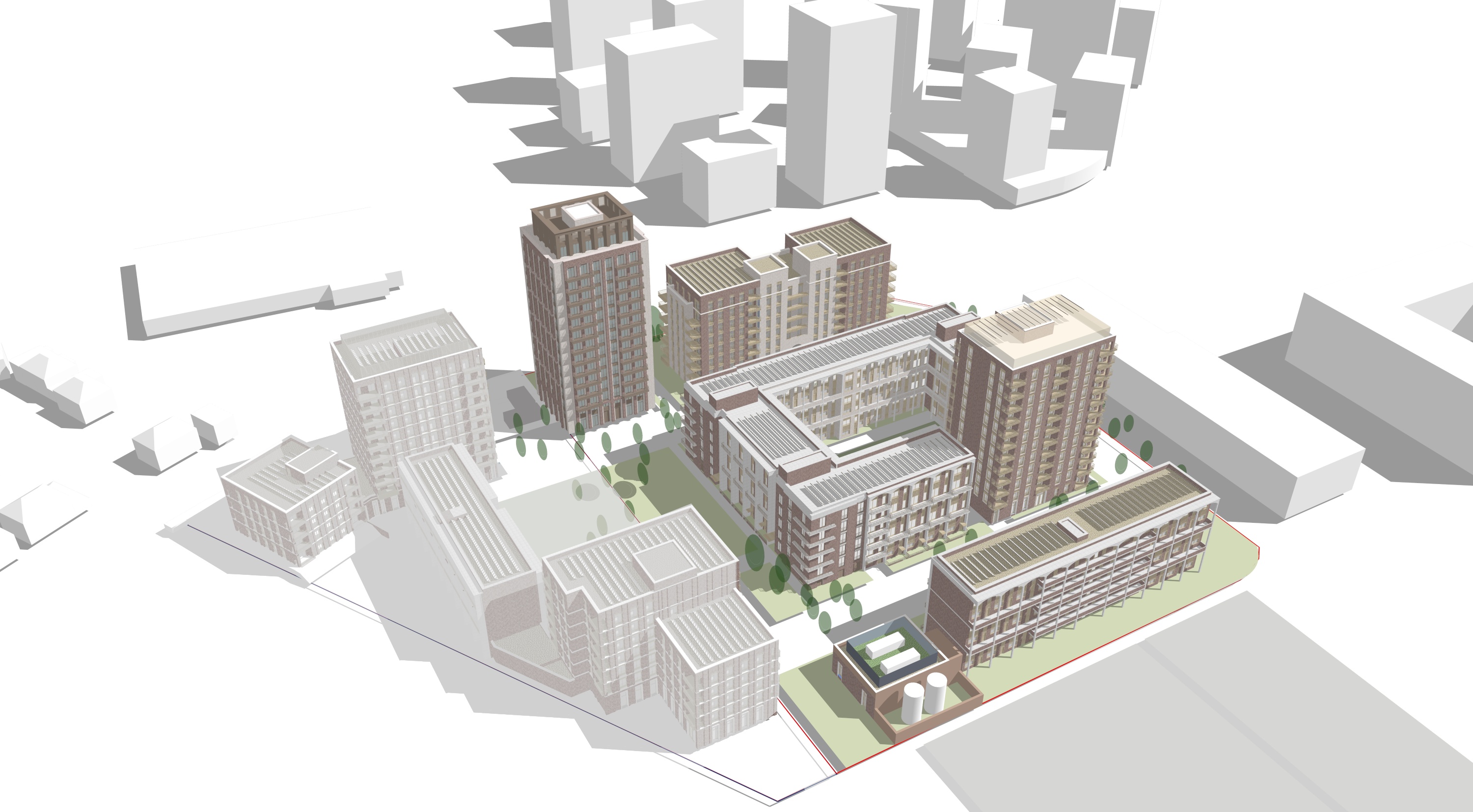 Next is the view looking north: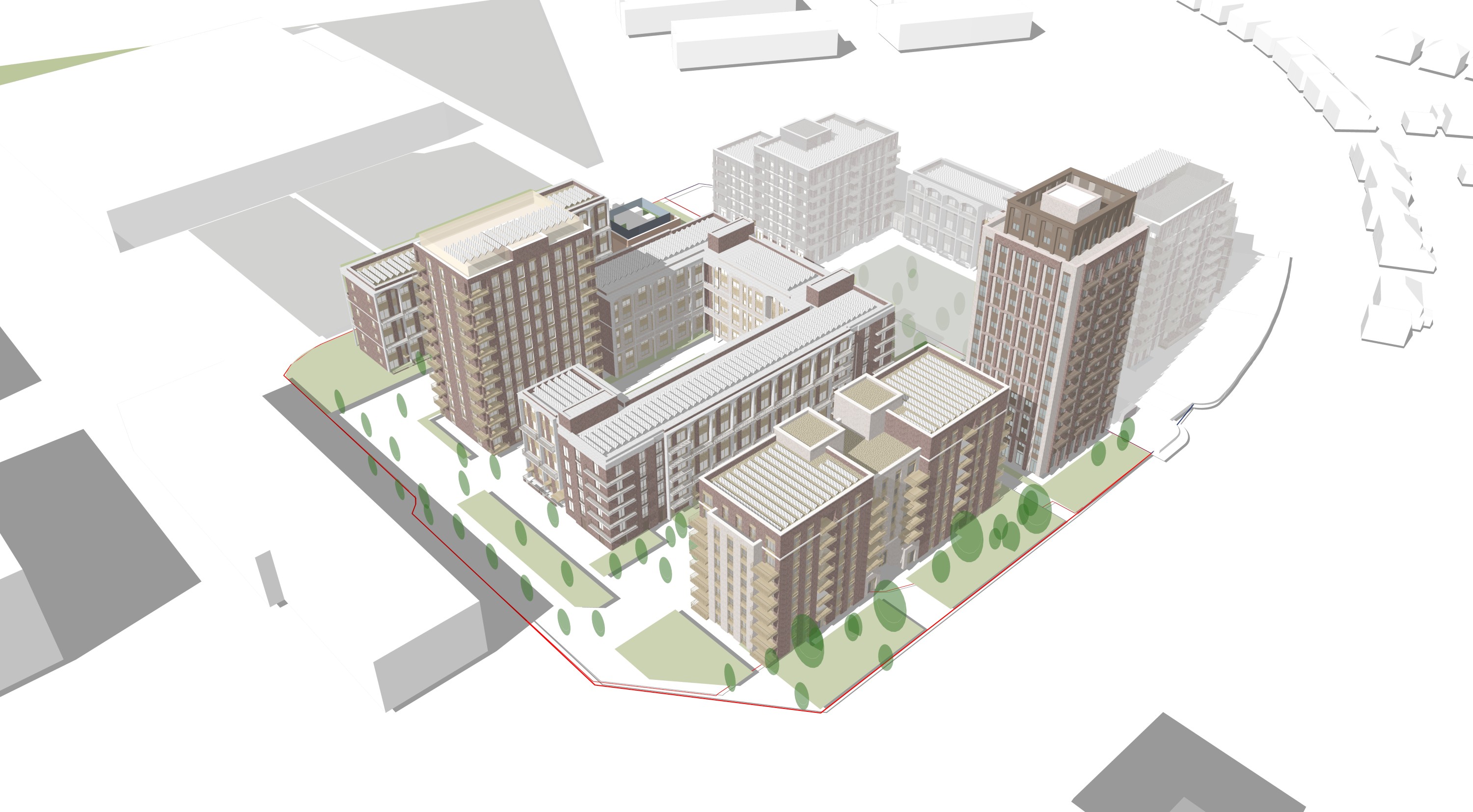 Finally here is a view facing south-west: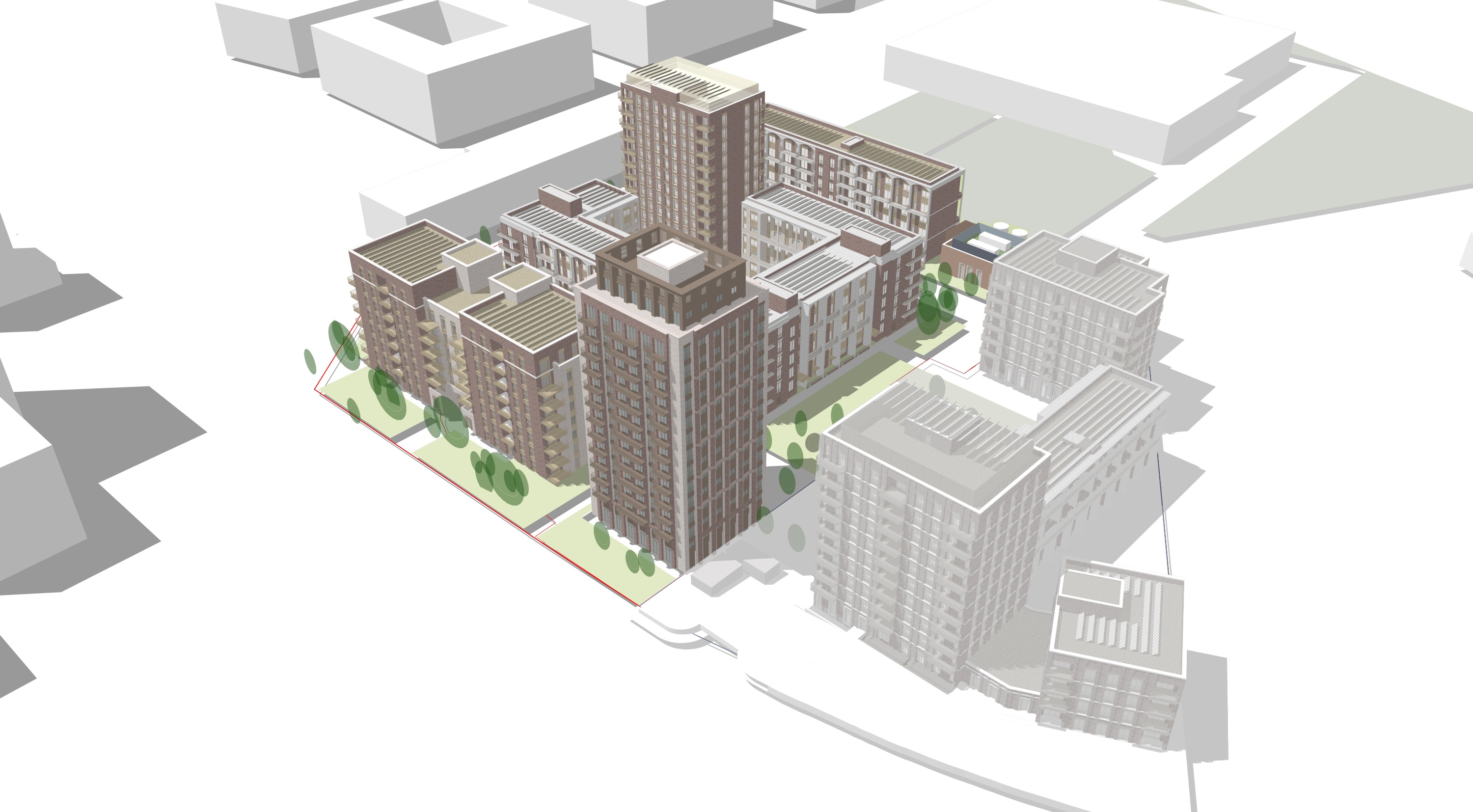 Landscaping
You can see below a layout of the green and landscaped areas that are part of our early plans for this site.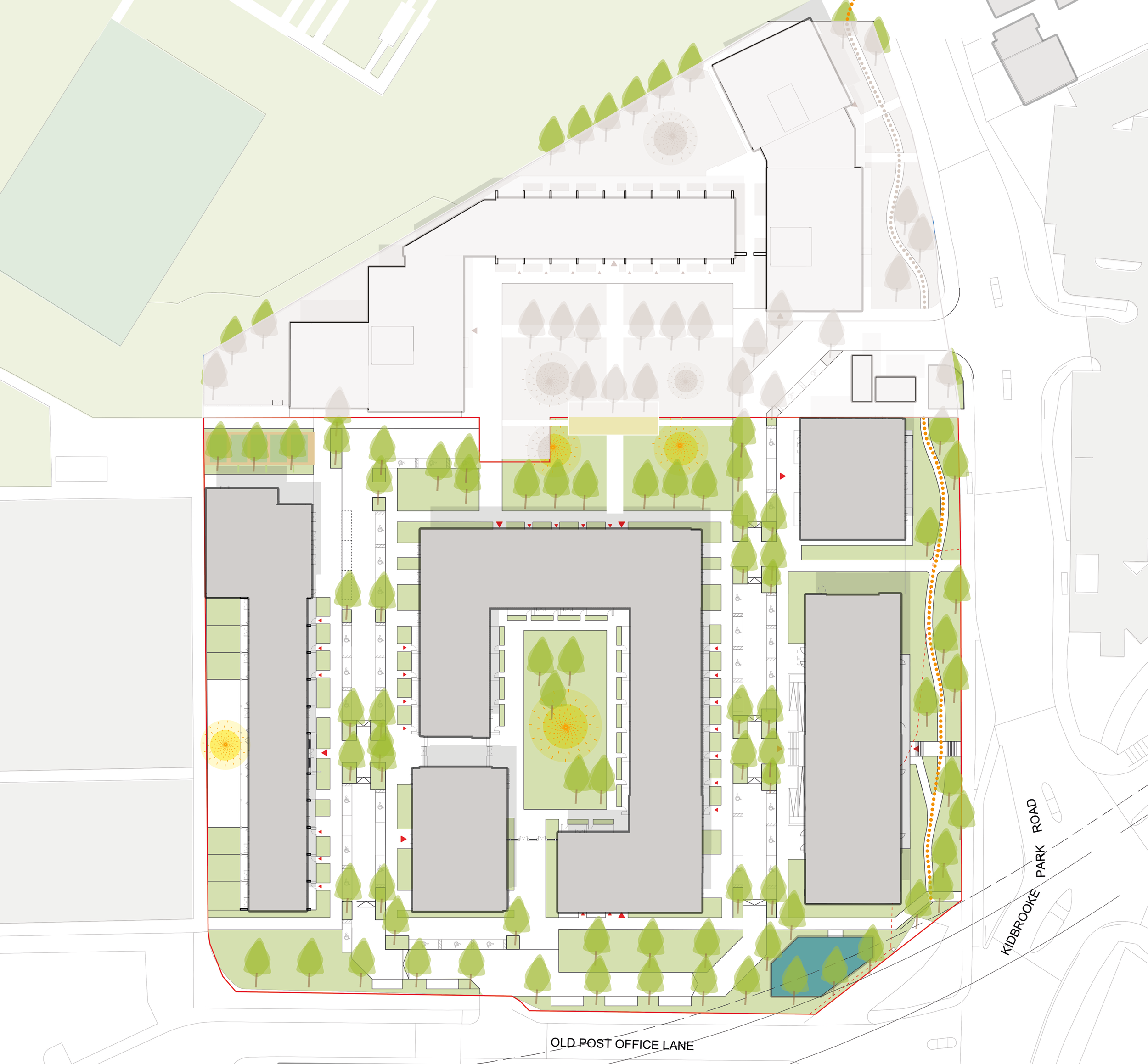 Please also see our separate page with information about a new energy centre to serve the approved development on the north side of this site, as well as our proposals for the south side if they are given planning approval.
We would like to hear your thoughts on our early proposals, so please answer the questions below.